RENEW. REINVENT. RECLAIM.
The Reclaim Your Vitality Cleanse
Unlock your body's natural energy and vitality with this 21-day rejuvenating cleanse. This program is designed to cleanse and nourish your body, boost your metabolism, and promote overall wellness. Reclaim your vitality and feel your best self with this invigorating cleanse.
What's Included
1/ One-on-one Pre-Detox Consultation
2/ A 21-day Detoxification Kit Supplements (capsules)
3/ Emails and Personalized Guidance
4/ Access to all my Detox Resources including Detox-Friendly Recipe Ideas, Day to Day Detox Guide, Tools on How to Maintain a Healthy Lifestyle, etc.
5/ Detox bath: An ideal calming bath to help release the toxins you are working hard to rid your body and mind of during your detox.
6/ Tongue Scraper
7/ Dry/Wet Brush
8/ Facial Clay Mask
9/ Detoxifying Body Scrub
10/ Detoxifying Tea
Benefits
– Increase in energy.
– Boosts mental clarity.
– Weight loss.
– Clear skin.
– The digestive tract will rid itself of accumulated waste.
– Liver, kidneys, and blood are purified for better functioning.
– Diminished cravings for habit-forming substances (refined sugar, caffeine, nicotine, alcohol).
– Cleanses the palette.
– Bad eating habits are easily broken.
– The stomach has a chance to return to its normal size.
Who Should Participate
The only way that toxins are eliminated from the body is through the natural processes of detoxification, which occurs through the skin by perspiration, through the colon by evacuation, through the kidneys by urination, and through the lungs by respiration.
– Fatigue/lack of energy
– Digestive problems
– Irregularity
– Cravings or addictions
– Headaches
– Allergies, hay fever, asthma
– Low resistance to illness and infection
– Mental confusion, absentmindedness, poor concentration, indecision*
– Mood swings, anxiety, depression, irritability*
– Overweight/underweight*
– Insomnia, restless sleep, or difficulty relaxing/stress*
– Painful inflammation (joints, muscles, sinuses, intestines)*
– Yeast infection*
– Strong desire for sugar, beer, breads*
– Skin disorders (acne, psoriasis, etc.)
– Male or female problems
– Eating disorders (anorexia, bulimia, excessive appetite)
– Low resistance to illness and infection
– Weakness, shakiness, poor muscle tone, muscle soreness, or spasms
– High alcohol consumption
– High caffeine consumption
– Smoking
*Indicates candida may be present.
Details
The full cleanse lasts 21 days:
–  Days 1-2: we eat whole grains, fruits, and vegetables
– Days 3 through 5:  we fast + sugar balancing lemonade. I've done it multiple times, nothing to be scared of here! If I've done it, you can too!
– Days 6-7: we eat whole grains, fruits, and vegetables
– Days 8-9: we pretty much go back to normal. Add eggs, poultry, fish, yogurt, etc
– Days 10-21: add nuts, seeds, and other sensible foods.
In addition, throughout the days you will be prompted to use different detoxification tools such as baths, scrubbing, facials, etc.
SIGN UP:
1. Please submit $400 payment per person via My PayPal to [email protected] or Venmo at 615-879-3370.
2. Please email or text your payment confirmation.
3. We will contact you to schedule a 30-minute pre-detox consultation.
For questions, please email [email protected]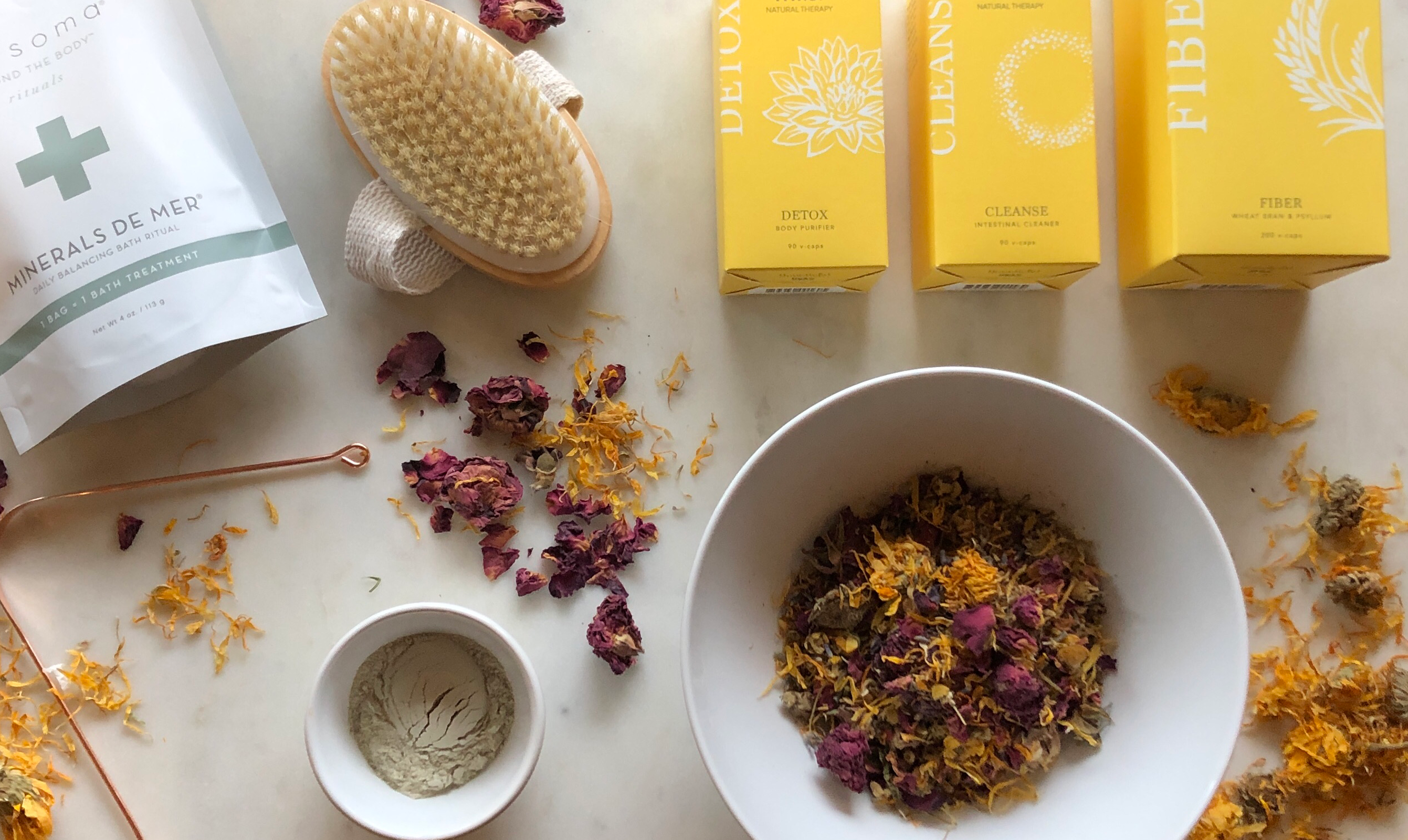 As entrepreneurs and high-performance individuals, we tend to put ourselves last. Over-performing comes with its set of unique pressures. It means you shoulder personal risk, work longer hours, encounter high stress and often put yourself last. I started coaching this specific program in 2013 as a "side passion project" but the more I work with leaders as a business consultant, the more I realize the need to have an accountable partner to put your health first.
The 21-Day Detox Program is a blend of natural supplements, seasonal and anti-inflammatory eating, and other detoxifying activities for a balanced and clear self. You will be guided through routines and rituals to create a healthy vessel for the mind, heart, and spirit to reside. Even though weight loss happens when needed, the end goal is much broader than that. This one is for the seeker who wants to feel his or her best, rise above the crowd, learn about the self and build healthy lifestyle habits.
This 21-Day Detox-n-Reset redefines mental and physical habits and patterns so you can achieve your optimal self!
I am here to help you succeed. It is my job to communicate expectations and keep you accountable to your goals and aligned with your truth. I will not simply let you disappear, but instead will lovingly remind you of the many reasons you deserve to live your best life. – Sara